Office chair GT Racer H-6103 Gray
Description
A series of office chairs GT RACER H-6103 are durable, modern products that will brighten up the workplace and make it more comfortable. This model is distinguished by a simple, restrained design and the absence of additional decorative elements. Thanks to this, it will perfectly fit into any work environment.
The backrest of the chair smoothly goes into the armrests. The soft filling inside the product makes the chair more comfortable to use. A robust frame provides the correct back support by distributing the load evenly.
Ergonomic
The seat lift can be controlled by the Euro standard Gaslift mechanism. With a special lever, it is easy to adjust the position of the chair to the user's height. Raising and lowering is quite smooth.
Buying this chair model will definitely be a good decision for both the office and home. GT RACER H-6103, due to the strong beam support on 5 wheels, moves freely on different types of floor coverings. The casters rotate 360 ​​degrees easily.
Wear resistance
This office chair model is based on a wooden frame and a metal crosspiece. It is one of the most durable materials with a long service life. For the upholstery of the chair, a soft, wear-resistant fabric is used that retains its original appearance for a long time. It is pleasant to the touch and does not cause allergies.
Inside, a polyurethane foam filler is used, which does not lend itself to deformation over time. The maximum load on this office chair is 120 kg.
Main characteristics
Series
H-6103
Filler material
Polyurethane foam
Type
Office chair
Seat
Soft
The design of the base
Beam support with wheels
Backrest
The back is not discarded
Chair Cover Material
Wear resistant fabric
Armrests
Unregulated
Material of armrests
Wear resistant fabric
Headrest
Absent
Retractable footrest
None
Weight capacity
120 kg
Mechanism Type
Absent
Adjustable seat height
Gas Lift
Frame Material
Wood
Cross Material
Metal
Diameter of the base
64 cm
Number of wheels
5-star base
Weight
10 kg
Color
Gray
Height min.
78 cm
Height max.
90 cm
Chair dimensions
Armrests height
18 cm
Back width
56 cm
Chair depth
59 cm
Chair width
56 cm
Height of the back
41 cm
Seat depth
46 cm
Seat height
47-59 cm
Seat width
40 cm
Additionally
Maximum height
to 170 cm
Complete set
Chair, wheel base, armrests, fastening elements
Barcode
Guarantee
24 months
Pre-order
Office chair GT Racer H-6103 Gray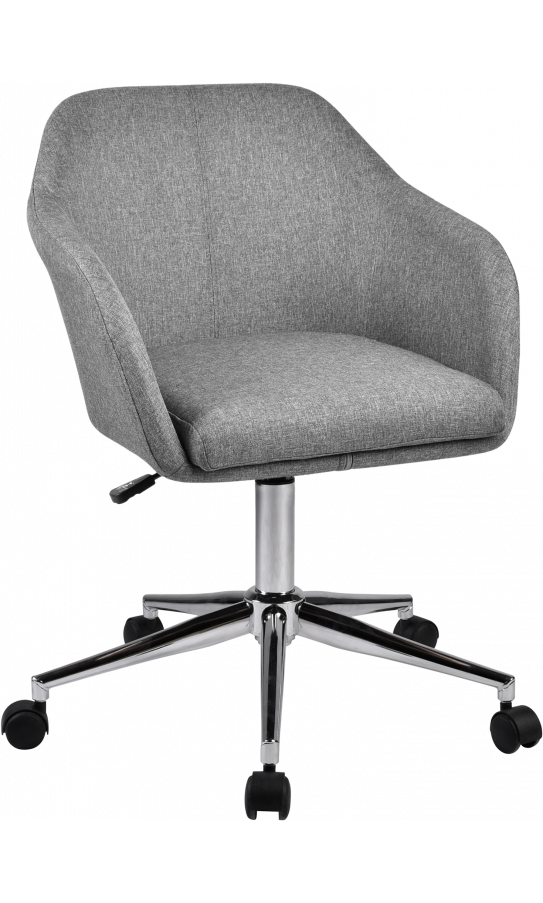 Thanks for your order!
We will contact you as soon as possible.