Office chair GT Racer B-841 Black
Description
Office chair GT RACER B-841 was created to make the workplace as comfortable and attractive as possible. This model is distinguished by its elegant appearance, which will perfectly complement the office of a manager or an ordinary employee.
Functional properties allow you to customize the product for the height of any person and provide conditions for effective work. It should be noted the restrained design of the chair, which will appeal to lovers of minimalism. A strong frame will provide reliable support and will not strain your back muscles. In addition to an office study, the chairs of this model will suit well in a conference room or meeting room.
Ergonomic
The backrest, which flows smoothly into the armrests, allows you to relax with maximum comfort. Inside there is a polyurethane foam filler, which retains its shape for a long time and makes the operation more pleasant.
Also noteworthy is the European standard Gaslift mechanism. With its help, you can easily and smoothly change the height of the seat, depending on the height of the person sitting in the chair. To do this, you just need to press the lever located below.
Wear resistance
Soft, durable fabric is used for the upholstery of this chair. A feature of fabric upholstery is its breathability. It retains its attractive appearance over time. Polyurethane foam, which acts as a filler, is also resistant to deformation and wear. The metal crosspiece and wooden frame can support a weight of up to 100 kg. Thanks to all this, the chair will delight you for a long time.
Main characteristics
Series
B-841
Type
Office chair
Seat
Soft
The design of the base
Beam support with wheels
Backrest
The back is not discarded
Chair Cover Material
Wear resistant fabric
Armrests
Unregulated
Material of armrests
Wear resistant fabric
Headrest
Absent
Weight capacity
100 kg
Mechanism Type
Absent
Adjustable seat height
Gas Lift
Frame Material
Wood
Cross Material
Metal
Diameter of the base
64 cm
Number of wheels
5-star base
Weight
10 kg
Color
Black
Height min.
79 cm
Height max.
91 cm
Chair dimensions
Armrests height
27 cm
Back width
57 cm
Chair depth
60 cm
Chair width
57 cm
Height of the back
45 cm
Seat depth
46 cm
Seat height
38-50 cm
Seat width
46 cm
Additionally
Additional features
Adjustable seat height
Complete set
Chair, wheel base, armrests, fastening elements
Barcode
4820241174898
Guarantee
24 months
Pre-order
Office chair GT Racer B-841 Black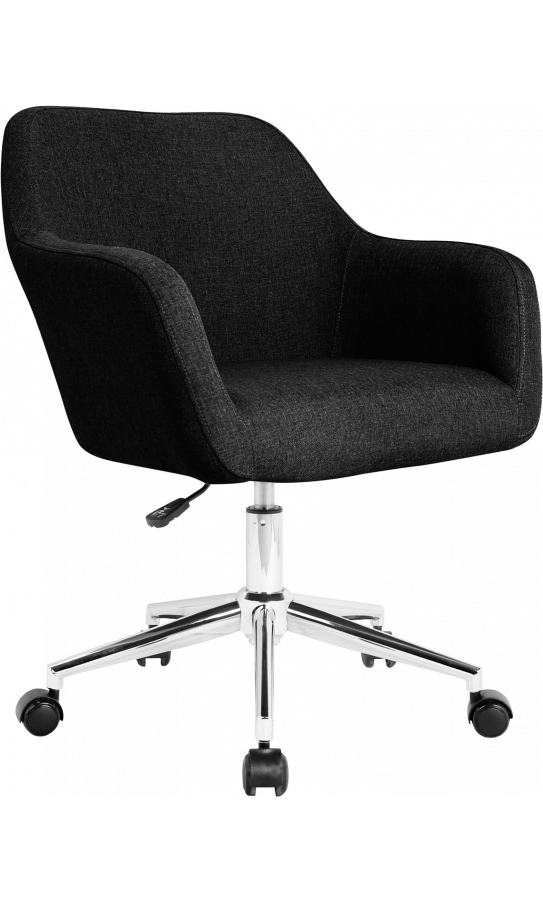 Thanks for your order!
We will contact you as soon as possible.