Gaming chair GT Racer X-2752 Black/Green
Description
GT Racer X-2752 - functionality and simplicity.
This model has an orthopedic back, exactly repeating the natural curvature of the spine. During sitting, your posture will be supported by a chair, which will relieve unnecessary stress from the back. The design also provides a wired headrest, on which you can lean back to relax, further reducing pressure on the spine and helping to relax the muscles of the shoulder girdle.
The model is notable for its wide color gamut and is optimal for both the gamer's room and the office.
Ergonomics
The GT Racer X-2752 is not only physical but also emotional comfort.
The product is equipped with a special swing mechanism with fixation in the initial position. If you are nervous during game battles or are thinking about a strategy, during measured rocking in a chair, you can further relax the nervous system. If the need arises, you can rotate 360 ​​degrees in it around its own axis, while a reliable five-beam base ensures complete stability of the product.
The chair will be comfortable even for children with a height of 130 cm. If necessary, you can change the height of the seat by individually adjusting the product for yourself.
Durability
Quality and durability of the seats of the model GT Racer X-2752.
We chose polyvinyl chloride as the filler, and high-strength eco-leather was used for lining. Thanks to the presence of these materials, you can be sure that the seat does not deform after prolonged use, and even strong physical impact will not leave scratches on the surface of the chair. Keep in mind that the maximum load a chair can withstand is 120 kg.
Buying a GT Racer X-2752 chair, you get:
reliability of structural elements;
uniform distribution of load on the spine;
increase of working capacity;
stylish game design.
Main characteristics
Series
X-2752
Filler material
PVC
Type
Gaming Chair
Seat
Soft
The design of the base
Beam support with wheels
Backrest
The back is not discarded
Chair Cover Material
Air Mesh
Armrests
Unregulated
Material of armrests
Plastic with soft overlays
Weight capacity
120 kg
Mechanism Type
Tilt (swing with fixation)
Adjustable seat height
Gas Lift Eurostandard
Frame Material
Metal
Cross Material
Nylon
Diameter of the base
70 cm
Number of wheels
5-star base
Weight
14,5 kg
Color
Black-green
Height min.
110 cm
Height max.
120 cm
Dimensions
Armrests height
30 cm
Back width
51 cm
Chair depth
63 cm
Chair width
63 cm
Height of the back
69 cm
Seat depth
47 cm
Seat height
39-49 cm
Seat width
50 cm
Additionally
Additional features
Adjustable seat height; Fixing seat position;
Complete set
Back - 1; Sitting - 1; Cross-section - 1; Pneumopathron - 1; Armrests - 1 set; Rollers - 1 set; Screws for mounting - 1 set; Installation Instructions - 1;
Barcode
4820226200369
Guarantee
24 months
Pre-order
Gaming chair GT Racer X-2752 Black/Green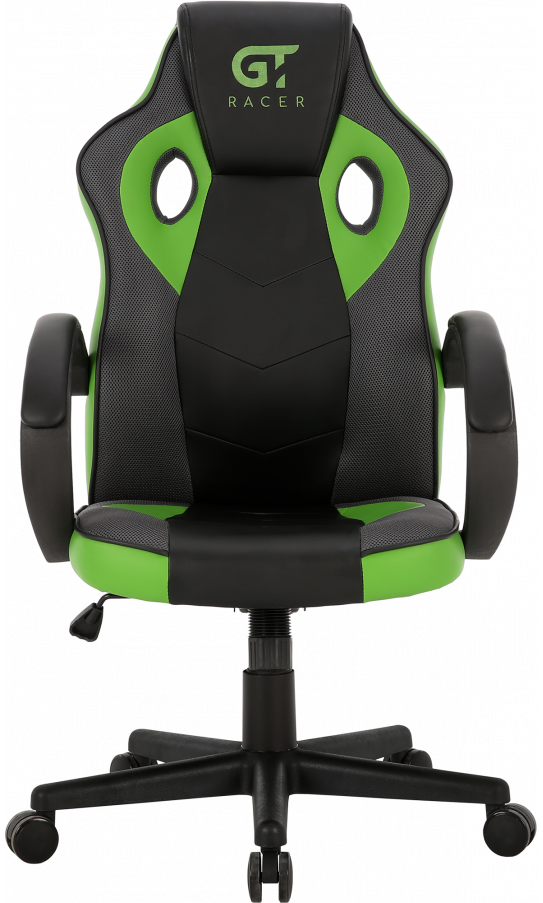 Thanks for your order!
We will contact you as soon as possible.